Heavy haze hung in the air throughout Israel on Tuesday morning, as the Environmental Protection Ministry warned the public of the high levels of pollution as a result of a dust storm, which has swept through the Middle East.
High concentrations of breathable particles were measured in the early morning hours in areas ranging from the Golan Heights to Jerusalem. The haze will continue to spread across Israel throughout the afternoon hours, leading the ministry to issue a warning against conducting physical activities outdoors.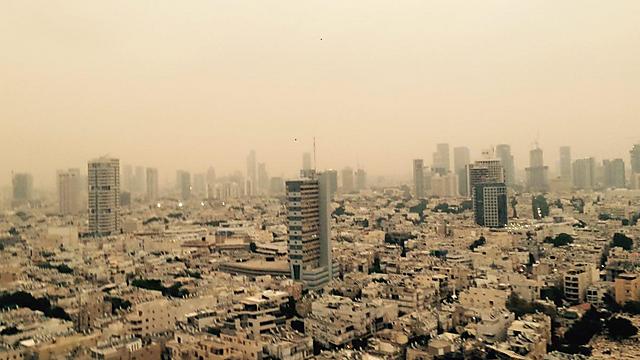 The sand storm in Tel Aviv (Photo: Adam Evenhaim)
The Environmental Protection Ministry has cautioned anyone suffering from heart or lung conditions, as well as senior citizens, children, and pregnant women, from conducting strenuous physical activity outdoors. The warning additionally stated that students should avoid conducting physical activities outside of the classroom, cautioning that in severe cases, the pollution could lead to death.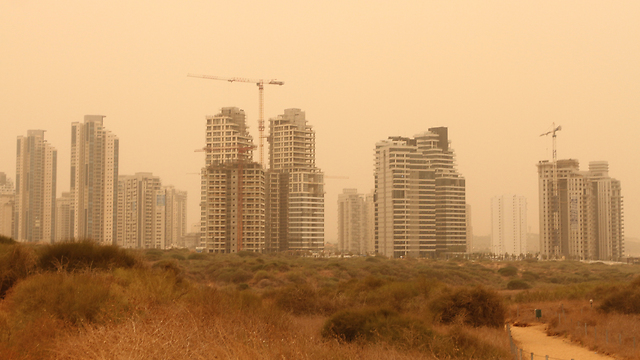 The sand storm in Netanya (Photo: Ido Erez)
Dr. Levana Kordova, scientific manager at the Environment Ministry's Air Monitoring Center, explained that, "In the next few hours, the haze will cover all of Israel. We will continue to track and monitor developments. For sensitive populations, short term exposure to such dense clusters of particulates can cause a stroke, heart attacks, and even death. The storm comes in addition the existing high heat and high humidity."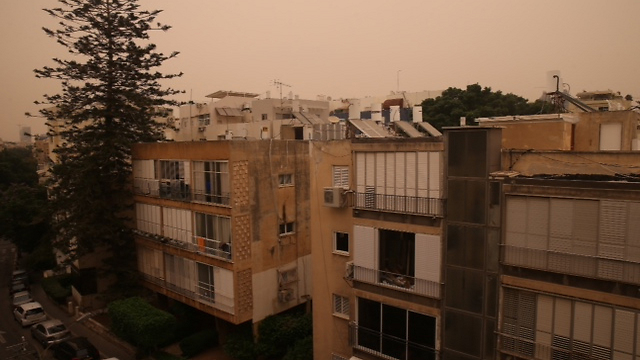 Sand storm in Tel Aviv (Photo: Moti Kimchi)
According to Dr. Kordova, "Schools should avoid exerting the students, and sports classes should be held in indoor halls."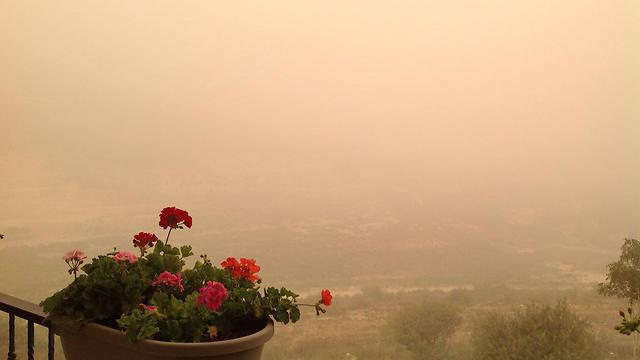 Thick haze (Photo: Elior Levy)
The ministry explained that the tiny particulates make their way into our lungs, to the area in our bloodstream where our body conducts the oxygen to carbon dioxide exchange, leading to various possible medical conditions.
{Matzav.com Israel}