The coronavirus outbreak has pushed millions of Americans, especially young adults, to move in with family members. The share of 18- to 29-year-olds living with their parents has become a majority since U.S. coronavirus cases began spreading early this year, surpassing the previous peak during the Great Depression era.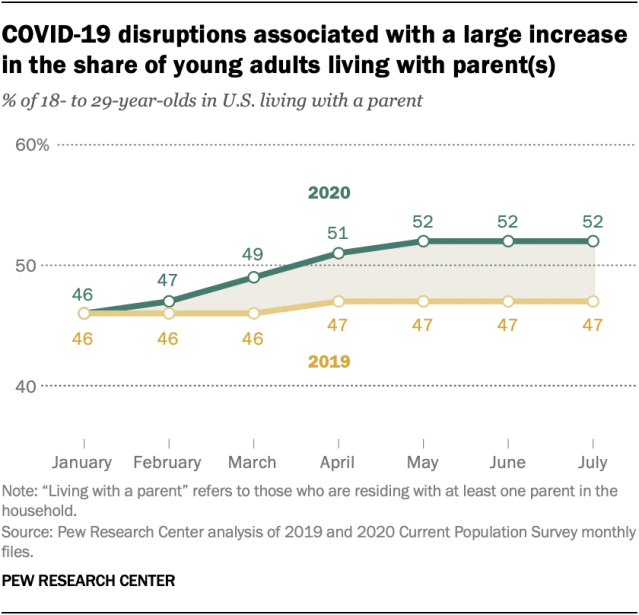 In July, 52% of young adults resided with one or both of their parents, up from 47% in February, according to a new Pew Research Center analysis of monthly Census Bureau data. The number living with parents grew to 26.6 million, an increase of 2.6 million from February. The number and share of young adults living with their parents grew across the board for all major racial and ethnic groups, men and women, and metropolitan and rural residents, as well as in all four main census regions. Growth was sharpest for the youngest adults (ages 18 to 24) and for White young adults.
Read more at Pew Research.
{Matzav.com}