An amusing video of a woman disturbing a TV broadcast has gone viral and has led to other people having a good time with it, creating their own copy-cat versions.
The incident took place during a recent broadcast at the Kosel in Yerushalayim. As the reporter speaks to the camera, an Israeli woman, clearly oblivious to the fact that she had stuck her face into a live TV broadcast, steps between the reporter and the camera and yells out, "Herzl," apparently calling out to her grandson.
The reporter can't hold back his laughter, and, finally, the woman realizes her gaffe and laughs.
But the damage was done, so to speak.
And a good time was had by all.
The reporter finished his broadcast, so he did not have a chance to track down the woman, and, as of now, her identity is unknown.
Here is the original video:
The fun continued as others, around the world, including many in the frum community, created brief clips mimicking the now infamous "Herzl woman."
Matzav.com collected a number of the spin-offs for your amusement.
WATCH:
Here is a Channel 13 report on the saga: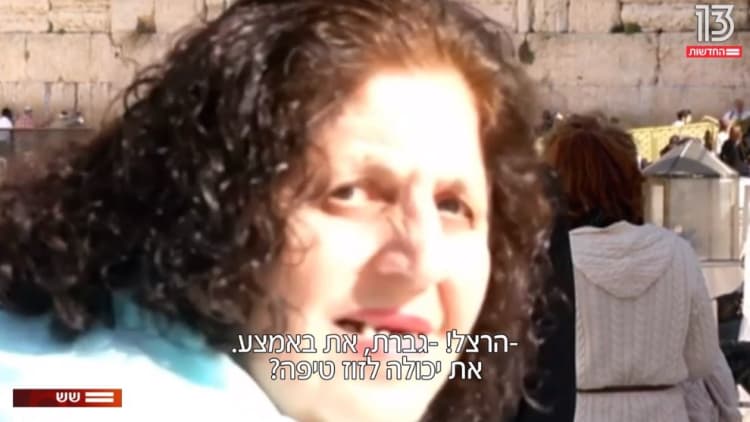 {Matzav.com Israel News Bureau}